Hello East Chilliwack Families,
As you know, schools across BC will re-open to the general student population as of Monday, June 1st.  We will be inviting students to return to full-day classes two days per week, with an additional remote learning day on Fridays. These specific details will be publicized and shared directly to you by your classroom teacher as soon as they are finalized by Monday or Tuesday next week.   Our primary objective is to help students and staff regain a sense of normalcy about school, and there will be a focus on social/emotional and connecting with others (in a safe manner, of course).
Each parent needs to make a personal decision about sending their children to school. We trust that every parent will use sound judgment ensuring that safety measures for everyone can be followed. 
It is completely optional to send your child for the last 4 weeks of school.
If you will NOT be sending your child to school in June, please contact the office by emailing shirley_christison@sd33.bc.ca and also alert your child's teacher.  This will assist us with our planning. Thank you!
The hours of school remain the same as before (8:03am-1:56pm), but we will be instituting some staggered exit times to reduce congestion and assist us with social distancing. These specific details will be publicized and shared directly to you by your classroom teacher as soon as they are finalized.  In order to reduce congestion, please note the following:
Please do not come early to play or socialize (children do not need to be on site before 8:03 am (unless they are a bus student), and we will not be marking children late if they come a bit later).

Each class will have their usual designated line-up spot, and the classroom teacher will escort the class inside when the way is clear.

Parents who are dropping off their children should not gather in such a way that walkways are blocked.  Do not gather on walkways, as this will make social distancing difficult or impossible.

Please do not plan to stay and play or visit after school.  We would like children to go straight home.

Parents/guardians will be asked to remain outside the building; please phone the office if you need to enter.
The rules for social distancing have been modified by the Provincial Health Officer. For adults, the recommendation is still to maintain a 2m separation.  For children, the recommendation is to minimize contact. This is because children have not generally been known to be high transmitters of the coronavirus.  Nevertheless, we will be enforcing fairly strict health guidelines and protocols. Most importantly, please do not send a sick or symptomatic child to school! If a child exhibits any of the Covid-19 symptoms or any other illness, the child must remain at home.  It is essential that each family conduct the daily health check of the possible symptoms (see below) and do not send a sick child to school. If a child exhibits symptoms at school, the child will be immediately isolated in the designated sick room and the parent/guardian will be asked to pick up. 
By sending your child to school each day, you are confirming that you have screened your child and your child does NOT show the following symptoms:
Coughing

Sneezing

Fever (> 37.5 °C)

Sore throat

Shortness of breath/difficulty breathing

Congestion

Headache

Chills

Feeling unwell/fatigue

Aches and pains

Diarrhea

Nausea/vomiting

Allergy symptoms or sniffles
We have been working hard with staff to create the safest possible return to school.  Here is a set of guidelines we will be implementing in order to maintain a healthy and safe environment for all students, families and employees.
Reduce the number of students in classes and alternating the timing of students exiting.

Implement frequent hand-washing routines.

Reinforce social distancing between adults and minimize contact between children.

Minimize groups of students in hallways and classrooms.

No assemblies.

Some play equipment will be closed (gaga ball).

Playgrounds will be open.

Water fountains will be closed.  Bring a water bottle.

1 student per seat on the bus unless students are from the same home.

Implement staggered play times during lunch.

Have students bring back their personal supplies from home.

Reinforce that food and other personal items will not be shared.

Reinforce respiratory etiquette (i.e. coughing or sneezing into elbows).

Emphasize that students who exhibit cold or flu-like symptoms need to stay home.

Ensure that high contact areas will be cleaned twice daily and the school will be deep cleaned daily.

Explain that masks are a personal choice and people wearing them will be treated respectfully.

Reduce the number of parents coming into the school – parents and volunteers will be asked to remain outside the building; please phone the office if you need to enter.
More updates will continue to be sent as they become available.  You will be hearing more from the school and from individual classroom teachers next week and in the weeks to come, so please check your email daily for updates.
Childcare Placement Information:
School-aged children of essential workers (aged 5-12) may have the option to attend school 5 days per week.
Due to limited space and staffing, as well as the need to meet health and safety guidelines for Covid-19 for students and staff, we will be prioritizing placements for our in-school childcare in the following way:
Tier 1 (Highest Priority): School-aged East Chilliwack students whose parents are employed in Health Services, Law Enforcement, First Responders, Emergency Response, Teachers and other SD33 Staff.
Tier 2 (Second Priority): School-aged East Chilliwack students with identified Special Needs; and, school-aged students who are deemed vulnerable due to factors out of their control (e.g. social-emotional, socio-economic, others).
Tier 3 (Third Priority):  School-aged East Chilliwack students whose parents are employed in all other occupations not included in Tier 1 that are listed in the Essential Services Workers List (LINK).
Please note that we will be supporting Tier 1 starting June 1st.  We will add in additional Tiers (on a full or part-time basis) as we determine space availability after June 3rd.  Additionally, childcare at the school will run the hours of the regular school day; parents will be responsible for securing before and after school care.  
Please phone the school office to register for childcare: (604)794-7533
---
It is that time of year again... 

If you have a child who will be turning 5 before December 31, 2019 then it is time to register for Kindergarten. 
All registrations are now completed online.  Please either go to our School District website or follow the link - https://sd33.vivosforms.com/Home
You will need to provide a copy of the birth certificate as well as something that shows proof of residency.
Please give the office a call if you have problems or need access to a computer.  
If any of your neighbors have children who are turning 5 in 2019, please remind them that Kindergarten registration is taking place.  Thank you!
For more information and FAQ, please visit ​SD33 - Registration or email ereg@sd33.bc.ca
Does your child ride the school bus? Register early for up to three chances to win an iPad!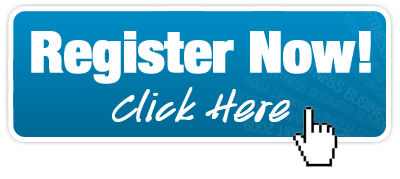 ---
   Hot Lunch Program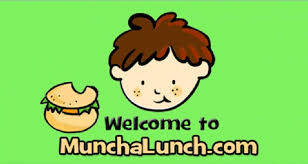 ---